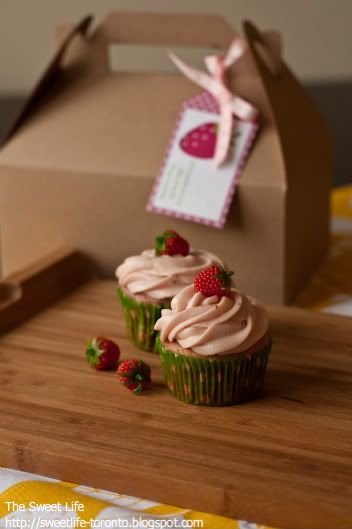 One of my favorite pass time during my summer weekend is to visit our local farmer market. I love the fragrance of fresh herbs, vegetable & fruits from Local Ontario farmers. I truly believe in eating & purchasing from locals, but it becomes quite difficult when cold weather dominates Canadian climate 6 months a year. I suggest all of you to get out to your local farmers to get advantage of the glorious produces out there! there is only a mouth of summer left!
During the past weekend's trip, I had a very rare occasion to able to get my hands on some fresh Ontario Rhubarbs, then I hopped over to the next farm stand for some fresh Ontario strawberries.
With these amazing produces in hands, I rushed home to makes these amazingly fresh tasting Strawberry Rhubarb cupcakes with Strawberry Rhubarbs icing. Top with handmade Berry gumdrops.
Also check out our new Sweet Life Packaging!!!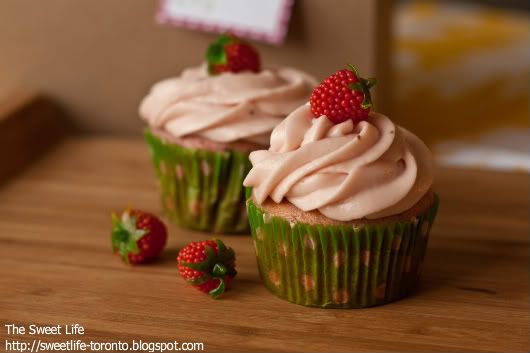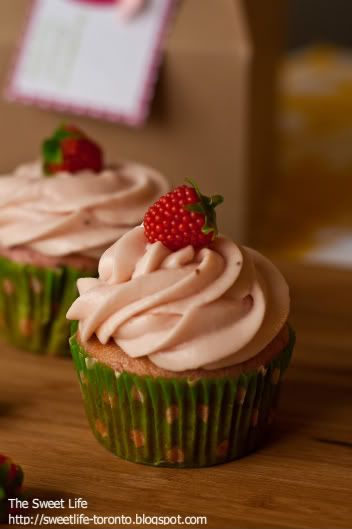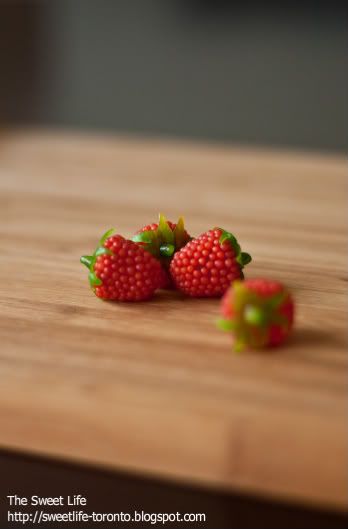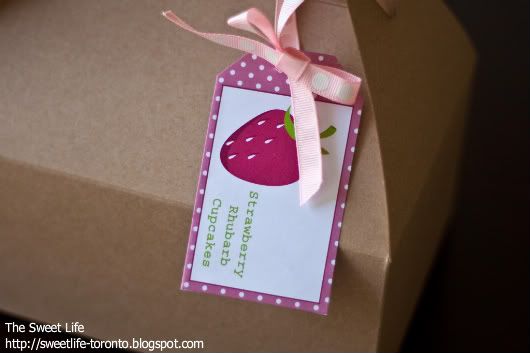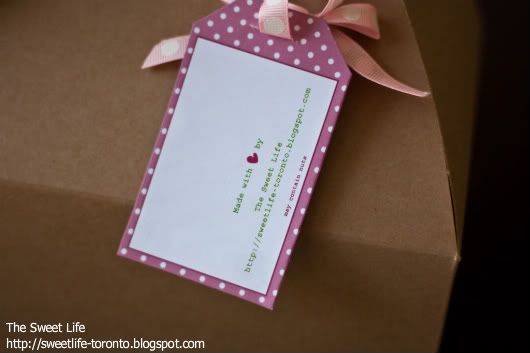 xoxo,
The Sweet Life