Macaron is a French confectionery with texture of a delicate eggshell-like crust with an airy & moist center. The Parisian Macarons are sandwiched with a filling, like butter cream, ganache or jam.
Our delicious Macarons range from $24.50-29.50/dozen (1.5" diameter), based on a minimum order of one dozen of
Macarons in one single flavor. Additional flavor can be added with each additional dozen is ordered.
Please do not hesitate to
contact us
for a quote!
The Sweet Life Macarons flavor & Colour can be customized based on your taste & ocassions.
Here is a list of our popular flavors:
Vanilla Buttercream
Chocolate Ganache
Double Chocolate
Chunky Monkey (Chocolate with banana Buttercream)
Nutella
Pistachio
Matcha (Green Tea) with chocolate Ganache
Mango Buttercream
Cassis (Black Currant)
Sour Cherry
Earl Grey
White Tea with Lychee Buttercream
Our Macarons are packaged in The Sweet Life Signature packaging. If special packaging is required, contact for quote.
The Sweet Life Artisan Macarons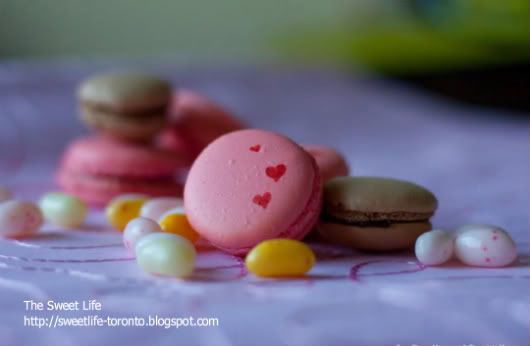 Macarons can also be hand painted by The Sweet Life "Macaron Artists" for additional $0.50 each (or above depending on design)
.
The Sweet Life signature Macaron Pop towers
The Sweet Life signature Macaron Pop towers will add a special touch to your next special occasion. Each tower color & topper can be specialized. A Large Macarons tree (approx 1.5ft tall) can fit approx 18 Macaron pops. Please contact us for quote.
See the Sweet Life
Macarons Gallery