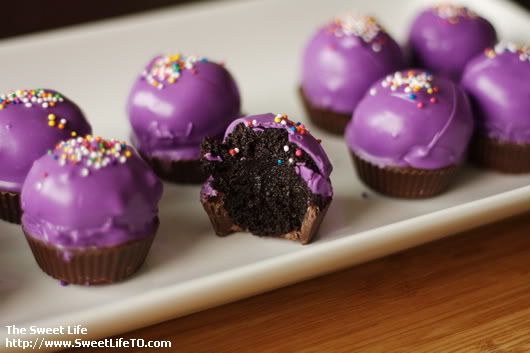 Sweet Life's answer to that question is: CAKEPOP BITES!
Cakepop bites are a mix of delicious chocolate cake & fudge-y chocolate frosting, then dipped in chocolate! These itty bites are so decadent that would make you come back for more!
Cakepop bites are great for cocktail parties... or no-mess alternative to birthday cakes/cupcakes! (I am sure you all are familiar with those Kiddies' faces & hands covered with frosting!)
Of course, these cakepop bites are great gifts too! Forget those boring truffle as wedding favors... why not surprise your guests with these cutie-bites?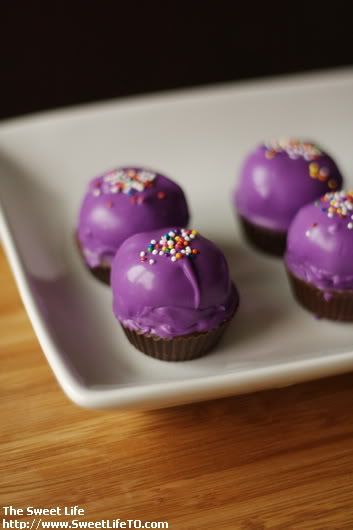 xoxo,
The Sweet Life