Have your ever heard of cakepops? They are the newest craze in the cute food world!
Cakepops are just like Cake Lollipops, we are talking about cake mixed with frosting and then dipped in Chocolate! Not only they are fun to look at, they are extremely fun to eat!
The cakepops are so versatile and can be made into many cute designs! Being a cat lover myself, I of course had to make a batch in the shape of my favorite animal!
Just imagine these cute cake lollies at your next party; they will certainly be a big hit for people of all ages!
Me-meeeooow!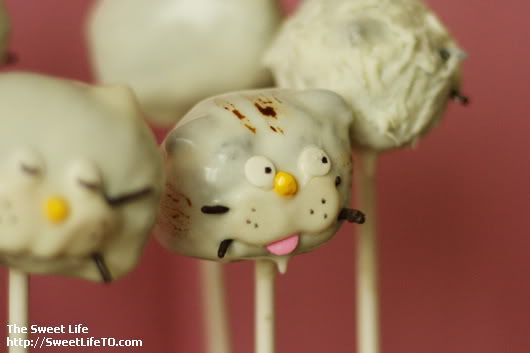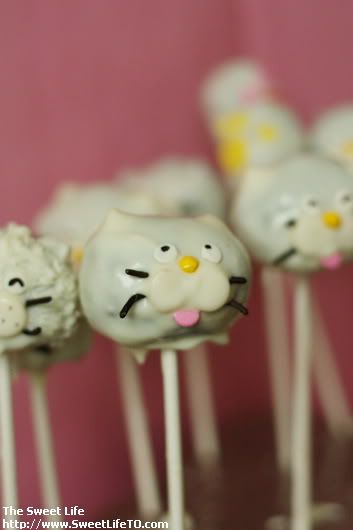 xoxo,
The Sweet Life