These Alphabet Baby shower cupcakes were specially created for Lesley's Baby Shower.
Classic Vanilla & Chocolate cupcakes topped with Vanilla Bean butter cream, then adorned with handmade white chocolate toppers.
I hope everyone had enjoyed eating them as much as I did while I was creating them!
Once again, congratulations Lesley on your new bundle of joy!
PS: have you joined The Sweet Life on Facebook yet?
Click here
to join us for more Sweet Life Pictures & Update!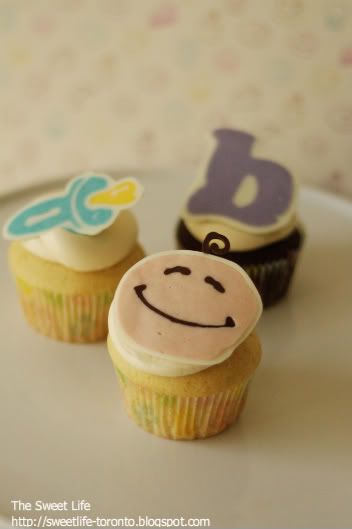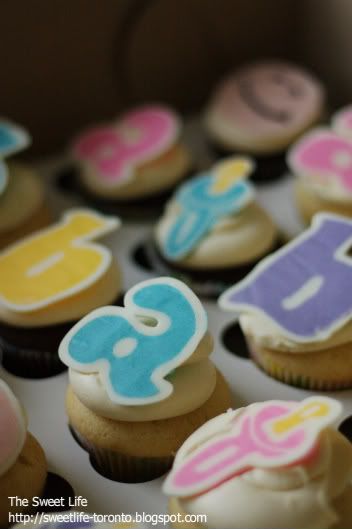 xoxo,
The Sweet Life